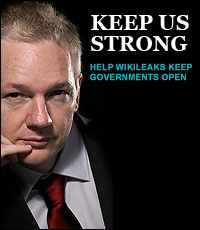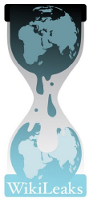 Currently released so far... 5420 / 251,287
Articles
Browse latest releases
Browse by creation date
Browse by tag
Browse by classification
Community resources
courage is contagious
Viewing cable 09LONDON2339, UK UNABLE TO COMMIT TO SENDING REPRESENTATIVE TO
Understanding cables
Every cable message consists of three parts:
The top box shows each cables unique reference number, when and by whom it originally was sent, and what its initial classification was.
The middle box contains the header information that is associated with the cable. It includes information about the receiver(s) as well as a general subject.
The bottom box presents the body of the cable. The opening can contain a more specific subject, references to other cables (browse by origin to find them) or additional comment. This is followed by the main contents of the cable: a summary, a collection of specific topics and a comment section.
To understand the justification used for the classification of each cable, please use this
WikiSource
article as reference.

Discussing cables
If you find meaningful or important information in a cable, please link directly to its unique reference number. Linking to a specific paragraph in the body of a cable is also possible by copying the appropriate link (to be found at theparagraph symbol). Please mark messages for social networking services like Twitter with the hash tags #cablegate and a hash containing the reference ID e.g. #09LONDON2339.
VZCZCXYZ0001
RR RUEHWEB

DE RUEHLO #2339 2871513
ZNR UUUUU ZZH
R 141513Z OCT 09
FM AMEMBASSY LONDON
TO RUEHC/SECSTATE WASHDC 3726
INFO RUEHUP/AMEMBASSY BUDAPEST 0294
RUEHMO/AMEMBASSY MOSCOW 2981
UNCLAS LONDON 002339 
 
SENSITIVE 
SIPDIS 
 
DEPARTMENT FOR ISN/WMDT, EUR/WE 
 
E.O. 12958: N/A 
TAGS: PARM PREL PTER KGIC UK RS
SUBJECT: UK UNABLE TO COMMIT TO SENDING REPRESENTATIVE TO 
JANUARY'S GICNT EPG MEETING 
 
REF: SECSTATE 100994  

¶1. (SBU) Together with Russian Embassy colleagues, Poloff delivered reftel joint demarche to Sharon McDonald, CBRN Terrorism Desk Officer in the Counter-Proliferation Department of the Foreign and Commonwealth Office (FCO), on October 14.  McDonald told Poloff and Sergei Andiashin of the Russian Embassy that she would discuss the January 2010 GICNT EPG Meeting with her supervisors, but that she was at this point unsure whether the UK would be able to send a representative to the meeting.  McDonald cited the ongoing CBRN security strategy review, and said the GICNT was a tool that would be used as part of the UK's comprehensive security strategy.  McDonald also said that resources were scarce and that the CBRN security strategy review was working to develop goals and priorities against which GICNT and other mutilateral partnerships would be measured.  

¶2. (SBU) McDonald said that if the UK does not send a representative to January's EPG meeting in Budapest, it would still make a monetary contribution.  McDonald also cited other work that the UK is doing with GICNT, such as co-hosting with the U.S. a workshop on detection in March 2010.  She mentioned the possibilty of the UK hosting another workshop focusing on exercise planning; these plans are still in the early stages, however, and if the workshop did occur it would likely not happen until late 2010.  Visit London's Classified Website: XXXXXXXXXXXX 
SUSMAN
 
...