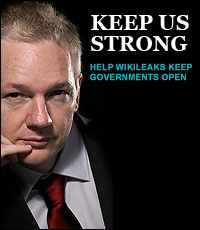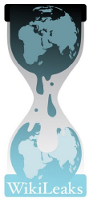 Currently released so far... 5420 / 251,287
Articles
Browse latest releases
Browse by creation date
Browse by tag
Browse by classification
Community resources
courage is contagious
Viewing cable 09TRIPOLI32, LIBYAN ATOMIC ENERGY ESTABLISHMENT CONFIRMS DESIRE TO SELL URANIUM YELLOWCAKE
Understanding cables
Every cable message consists of three parts:
The top box shows each cables unique reference number, when and by whom it originally was sent, and what its initial classification was.
The middle box contains the header information that is associated with the cable. It includes information about the receiver(s) as well as a general subject.
The bottom box presents the body of the cable. The opening can contain a more specific subject, references to other cables (browse by origin to find them) or additional comment. This is followed by the main contents of the cable: a summary, a collection of specific topics and a comment section.
To understand the justification used for the classification of each cable, please use this
WikiSource
article as reference.

Discussing cables
If you find meaningful or important information in a cable, please link directly to its unique reference number. Linking to a specific paragraph in the body of a cable is also possible by copying the appropriate link (to be found at theparagraph symbol). Please mark messages for social networking services like Twitter with the hash tags #cablegate and a hash containing the reference ID e.g. #09TRIPOLI32.
VZCZCXRO7726
PP RUEHBC RUEHDE RUEHDIR RUEHKUK
DE RUEHTRO #0032 0151453
ZNY CCCCC ZZH
P R 151453Z JAN 09
FM AMEMBASSY TRIPOLI
TO RUEHC/SECSTATE WASHDC PRIORITY 4329
INFO RUCNIRA/IRAN COLLECTIVE
RUEHUNV/USMISSION UNVIE VIENNA 0065
RHEHAAA/NSC WASHINGTON DC
RUEAIIA/CIA WASHDC
RUEAIIA/CIA WASHINGTON DC
RHEFDIA/DIA WASHINGTON DC
RUEHTRO/AMEMBASSY TRIPOLI 4852
C O N F I D E N T I A L TRIPOLI 000032 
 
SIPDIS 
 
DEPT FOR NEA/MAG; ISN/RAA FOR HEIDLBERG 
 
E.O. 12958: DECL:  1/15/2019 
TAGS: KNNP MNUC PARM TRGY ENRG EMIN ETTC PREL PGOV IR
LY 
SUBJECT: LIBYAN ATOMIC ENERGY ESTABLISHMENT CONFIRMS DESIRE TO SELL URANIUM YELLOWCAKE  

REF: A) 08 TRIPOLI 966, B) STATE 125972  CLASSIFIED BY: Gene A. Cretz, Ambassador, U.S. Embassy - Tripoli, U.S. Dept of State. REASON: 1.4 (b), (d) 

¶1. (C) Following up on our demarche to the MFA's International Organizations Department on December 18 (ref A), P/E Chief met with Dr. Ali Gashut, Secretary of Libya's Atomic Energy Establishment, on January 15 to discuss Libya's efforts to sell its stockpile of uranium yellowcake. (Note: The GOL took over a month to schedule the meeting.  End note.)  We delivered ref B demarche points cautioning Libya to be wary of Iranian efforts to purchase, directly or indirectly, Libya's yellowcake stocks and urging the GOL to immediately report any such efforts by Iran to the UNSC's Iran Sanctions Committee.  

¶2. (C) Gashut affirmed Libya's commitment to sell its stockpile of approximately 1,000 metric tons of uranium yellowcake as part of the commitments it undertook in connection with its decision in 2003 to voluntarily abandon its WMD programs.  Stressing that Libya viewed the question as primarily a commercial one, he noted that prices for uranium yellowcake on the world market had been increasing, and that Libya wanted to maximize its profit by properly timing the sale of its stockpile.  Companies from the U.K., France and Canada (he did not say which) had sent representatives to Libya to negotiate for the purchase of the uranium in 2006-2007, and had subsequently tendered offers. Other companies had also expressed interest since then and the GOL had conducted discussions with them; however, only the original three British, French and Canadian companies had actually submitted formal bids to date.  The GOL was currently engaged in "active, ongoing communications" with the three original companies and others, but had not yet made a decision as to which offer it was most inclined to accept.  

¶3. (C) Confirming what we were told by the MFA's International Organizations Department in December, Gashut said he was not aware that Iran or any Iranian entities had expressed interest in buying Libya's uranium stockpile.  Underscoring Libya's commitments to UNSCR's 1737 and 1803, he said Libya had worked hard to earn credibility with the IAEA and international community and would not jeopardize that by dealing with Iran.  
CRETZ .